100+ Instant Free Restaurant Meals - Just Sign Up!
Art Stevens
August 8, 2022
Welcome to FavoriteCandle. We're all about showing you how to dine out for free starting today at hundreds of restaurants nationwide. We'll show you how to get instant coupons for free meals, appetizers, drinks and snacks. You don't have to be having a special occasion to use coupons. Enroll with restaurants today and receive ecoupons valid starting tomorrow.

Check out the articles below for how to maximize your experience. You definitely don't want to flood yourself with coupons that expire because you run out of time to use them. Read our Strategy Guide for pacing tips.

You'll find that most restaurants will also give you a free birthday item when your special day rolls around. If that's your main interest checkout our article Top 10 Free Birthday Meals..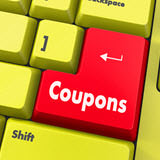 Want coupons? Start eating out free tomorrow by signing up for restaurant email lists. Donít join them all at once. Read this article first for expert tips and tricks to get free and discounted meals during the entire year.
Read More