Top 100 Restaurant Chains for Free Birthday Meals
Eat Out for Free During Your Birthday Month

Zeffer Raphael
February 10, 2023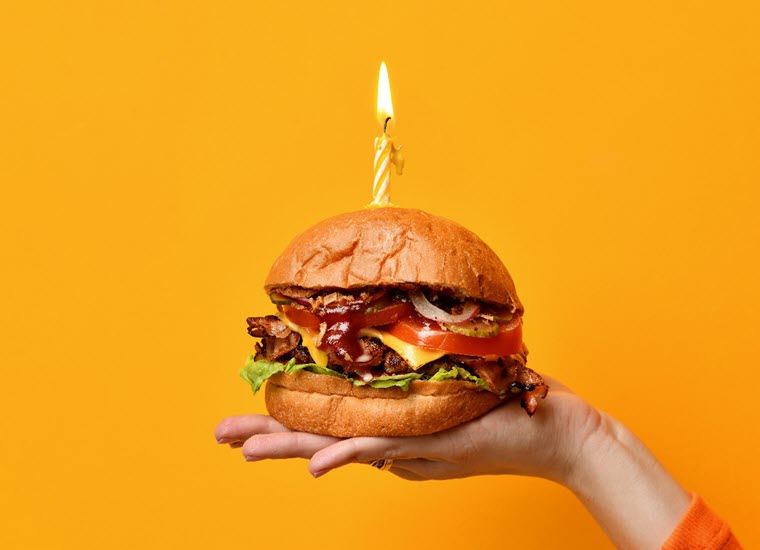 The results are in. FavoriteCandle has compiled the top 100 restaurants for birthday freebies as chosen by our site visitors during the last 12 months. These deals are selected most often from our database of over 300 free birthday meals. The 100 standouts are in the table below. For our editor's top picks, read Top 10 Free Birthday Meals.
There's no reason to wait until your birthday to enjoy free restaurant food. Eating out for free anytime and several times during your birthday month is easy to score. Free birthday meal deals at our select list of 100 restaurants below are valid for 7 to 30 days. All require that you sign up for their email list or rewards program. When you sign up for a restaurant's birthday reward today, you'll also get a free food coupon, valid starting tomorrow, for a meal, snack, drink, or dessert.
Your birthday freebies will come as a coupon by email or in a restaurant's app. You'll need to sign up in advance of your birthday. I suggest you set up a separate email account for your birthday stuff. For more tips read Eat Out for Free During Your Birthday Month.
FavoriteCandle has over 300 restaurant chains in our database that offer free birthday food. If you'd like to see all the restaurants nearest you search for free birthday meals by zip code.