Top 10 Free Birthday Meals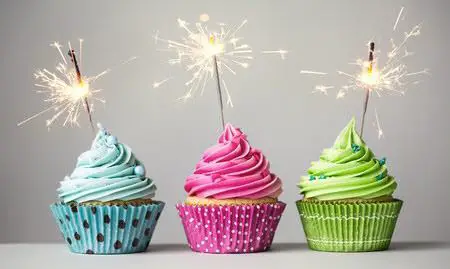 Imagine this: you're out with your best friend celebrating your birthday. You're enjoying a big, juicy burger before digging into a rich, delectable chocolate molten lava cake slice. The bill arrives, and your friend insists on treating you. You smile and say not to worry– your meal is already free! Yes, you read that correctly: if you play your cards right, you can dine out for free the entire month of your birthday. That's 30 days of free drinks, complimentary appetizers, desserts, coffees, and free meals. Really!
Just a decade ago, if you wanted to eat for free in conjunction with your birthday, you'd have to show your driver's license on your actual birth date. If you wanted to enjoy more than one birthday meal you'd have to crisscross town multiple times on your actual birthday or risk losing out on a freebie. Landing killer birthday freebies were almost more effort than they were worth! Good news, birthday deal chasers: eating out for free is no longer limited to your actual birth date. Many restaurants now offer birthday freebie coupons that are valid the ENTIRE month of your birthday.
Scoring a birthday freebie is pretty straightforward: simply sign up in advance for the restaurant's e-birthday club, and you'll be emailed a coupon to redeem during your birthday month. Most birthday coupons are valid from 7 to 30 days. Yep, it's that easy! Check out our Eat Out for Free During Your Birthday Month article to get the full scoop on how to maximize your birthday freebies. Also, keep in mind that when you sign up for a birthday eClub, you'll get a coupon for immediate use as a sign-up bonus. If your birthday is a few months out, be strategic in your club signups. Pace yourself so you can use all the instant coupons! Find restaurants in your zip code offering free birthday meal coupons with this online birthday deal finder.
Wondering which birthday eClubs are worth joining? We've done the hard work for you and compiled a definitive list of the top 10 birthday restaurant freebies:
1. Applebee's
As the top-ranked restaurant on our Top 10 list, Applebee's devotees will love the free entrée deal with the purchase of any one full-priced entree. Your birthday month is the month to go big from the house sirloin to a handcrafted burger! The Applebee's coupon is valid for thirty days, effective on your birth date.
Sign-up bonus: Receive a 99-cent appetizer special with your purchase of any entrée; choose between select appetizers and bar snacks. Thirty days to use this coupon too.
2. Starbucks
Unlike some of the other restaurants on this list, you'll need to download the Starbucks App or buy and register a Starbucks card to participate in this deal. Once that's done, you'll receive a free birthday reward for ANY drink or food item in the store. Whether you're craving a refreshing Frappuccino, a decadent buttery almond croissant, or one of the new Fizzio handcrafted sodas, this treat is free on your birthday. Starbucks rules you must claim your reward on your actual birthday or one day before or after your birthday.
Sign-up bonus: When you register your Starbucks card, you'll be eligible for great benefits. Earn bonus stars on purchases, unlock free in-store refills on hot or iced brewed coffee and tea at the Green Level, and start earning free drinks and food at the Gold Level. Watch your inbox to earn Bonus Stars and extra discounts!
3. Golden Corral
What could be better than the all-you-can-eat paradise that is Golden Corral? A FREE adult buffet! That's exactly what you'll score for your at Golden Corral as a member of the "Gold Club". Get a free adult buffet with the purchase of any one full-priced adult buffet. You'll have 14 days to use Golden Corral's birthday coupon.
Sign-up bonus: Receive a free beverage with the purchase of an adult buffet when you sign up for the "Gold Club" email rewards program at Golden Corral.
4. Denny's
Happy Free Grand Slam day to you! Visit Denny's on the day of your birthday and present your ID upon ordering to earn a free Grand Slam breakfast. Be sure to sign up for the Denny's Rewards program in advance so you'll get the free grand slam breakfast coupon on your birthday. You'll also need to print the coupon and present it in person.
Sign-up bonus: Receive 20% off your entire guest check when you sign up for the Denny's Rewards program– the first of many perks that will soon be headed to your inbox!
5. IHOP
Cake should be part of the celebration, right? Elevate your cake game on your birthday with IHOP, where you'll score a full stack of FREE Rooty Tooty Fresh 'N Fruity Pancakes. Join IHOP's eClub dubbed the "Pancake Revolution" in order to score this deal. You can choose from peach, cinnamon apple compote or glazed strawberry. No need to visit on your actual birthday; IHOP's coupon is valid for 14 days from the date of the email.
Sign-up bonus: When you join IHOP's "Pancake Revolution" club, you'll also be emailed a coupon for a free Rooty Tooty Fresh 'N Fruity Pancake breakfast. Be strategic about when you join the club. Since this sign-up offer and the birthday bonus are both valid for 14 days, you'll want to space out your sign up so you don't get stuck having to use both offers to close to one another. Pancakes to the people!
6. Red Robin
Treat your taste buds right during your birthday month with a FREE birthday burger reward as a Red Robin Royalty account holder. The birthday offer includes all gourmet burgers and chicken sandwiches and is redeemable any day during the month of your birthday. There are 16 Gourmet Burgers to choose from: Grilled Turkey, Bleu Ribbon, Whiskey River BBQ, A1 Peppercorn, Royal Red Robin, Banzai, Garden Burger, Patty Melt, Chili Chili Cheeseburger, Keep It Simple, Bacon Cheeseburger, Guacamole Bacon, Prime Chophouse, Sauteed 'Shroom, Gourmet Cheeseburger and Burnin' Love.
Sign-up bonus: When you sign up for a Red Robin Royalty account, you'll be eligible for a special offer. Visit five times within the first month and receive $20 in rewards money towards your sixth visit.
7. Moe's
At Moe's Southwest Grill, your birthday wishes really do come true with a free entrée. Just purchase any drink to land the free entrée– and be sure to wear something other than your birthday suit. Be ready to print your offer as soon as you open it– you'll only be able to see it once! Your free entrée offer expires seven days after your birthday.
Sign-up bonus: Welcome to the club! When you join Moe's rewards program, you'll earn a free 6 oz. cup of queso. The offer expires seven days after sign-up.
Sign up for Firehouse Rewards before your birthday to receive a FREE Medium Sub reward. You can pick up your sub on your birthday or within the following 6 days. There are no strings attached to this offer. Walk-in, pick out your medium sub and you're done. No purchase is necessary! Firehouse Subs has locations in 48 states. It's likely that one is near you.
Sign-up bonus: Sign up today and receive a FREE Large Drink with sub purchase.
9. Ruby Tuesday
Ruby Tuesday wrapped your present in a bun this year: it's a free birthday burger! Dig into a juicy burger (like the new Colossal burger!) that's a triple-decker stack of toasted brioche bun, cheddar and Swiss cheese goodness made with USDA prime meat. Your birthday burger coupon (valid for 14 days) covers up to $9 of your favorite Ruby's burger.
Sign-up bonus: When you join the Ruby Tuesday "So Connected" club, you'll land a free appetizer coupon (up to $10) with any adult entrée. The coupon is valid for 14 days from the date of sign up.
10. Jersey Mike's
No minimum purchase required here! Celebrate your big day with a free regular Jersey Mike's sub AND a free 22 oz. fountain drink. The only hitch: the offer is only valid on your birthday and you'll need to present photo ID when redeeming the coupon to claim your reward.